Post by Makers on Mar 29, 2020 5:17:59 GMT -5
Could racing resume at Santa Anita?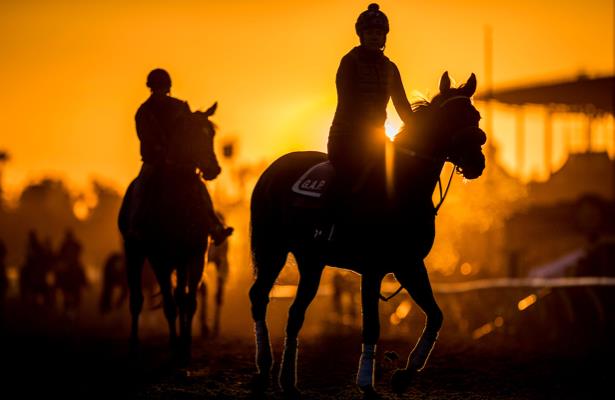 In an email distributed late Friday, the Thoroughbred Owners of California informed membership that Santa Anita's sudden halt to racing "remains a fluid situation." It was upon an order from the LA County Department of Health that Santa Anita was mandated to cease racing operations minutes before first post time Friday.

The official inspection report called the matter "a complaint investigation," deeming live racing a non-essential operation. It did not indicate where the complaint originated and, in fine print, promised anonymity to tipsters, sparking speculation by horsemen that animal rights activists who have picketed outside the track going back to last winter's spate of equine fatalities may have played a role.

"Animal care and sheltering activities may continue," the report reads, with morning training still permitted at Santa Anita.

But without the revenue produced by racing, there are fears of what could happen to both horses and humans living in the Arcadia, Calif., track's barn area. According to Santa Anita officials, there are more than 1,700 horses and 750 caretakers on site.

No COVID-19 positives have been recorded there, and per a track statement people "have been operating under stringent new measures for protection aligned with the best guidance from local and international health and government authorities on COVID-19."

"It is our hope racing can return ASAP," the Thoroughbred Owners of California email reads, "with additional health and safety measures in place to address the Department of Health's concerns."

One of those moves: A text message sent to horsemen Saturday said that "In an effort to minimize personal interaction and get us back to racing beginning Monday...jockeys will be asked to stay out of the backside. Jockey Agents will be required to stay off the property and conduct all business by phone."

Santa Anita could still have a big card in front of itself next weekend with the Santa Anita Derby (G1) scheduled for April 4 on a card that includes six stakes in all, also among them the Santa Anita Oaks (G2).

The track previously announced that amid the COVID-19 pandemic, it would be donating all profits from racing to related local causes.